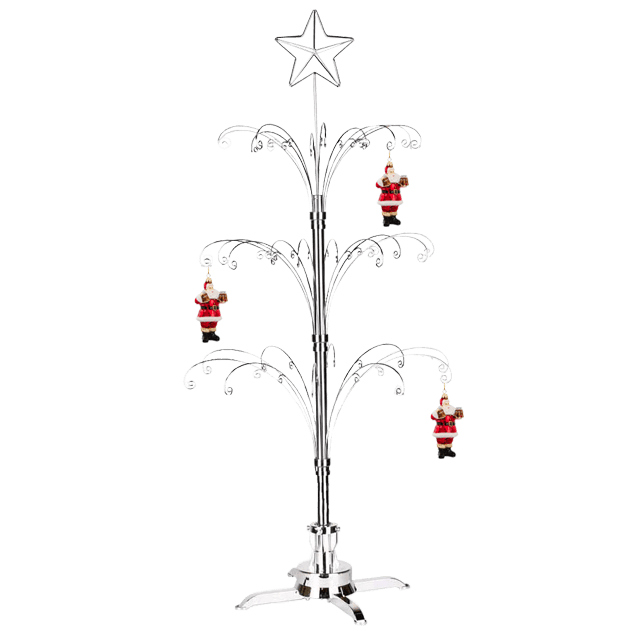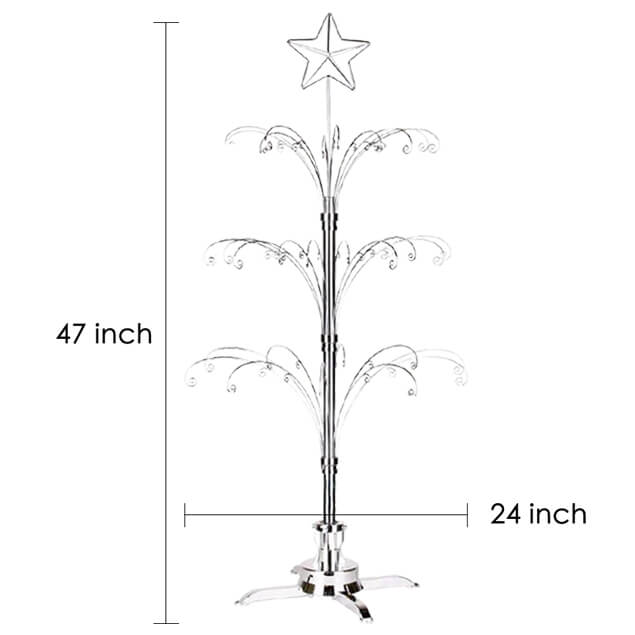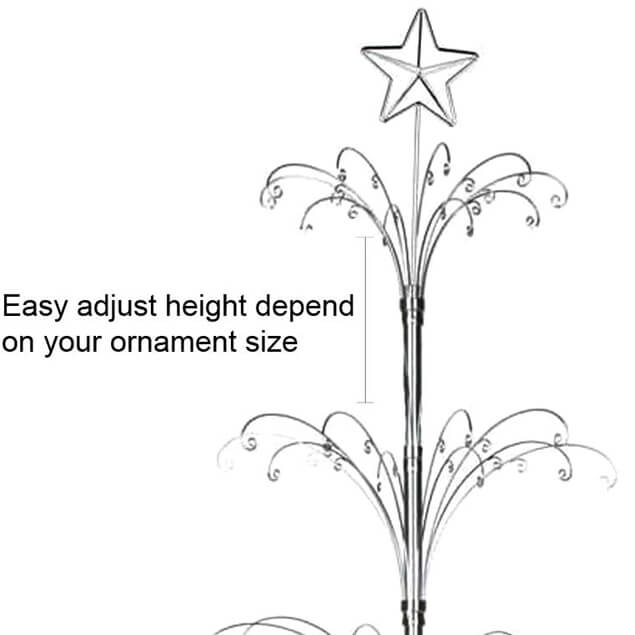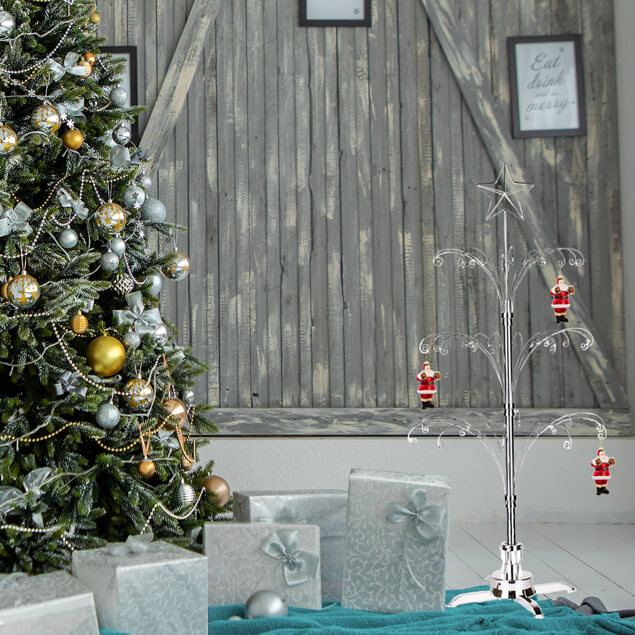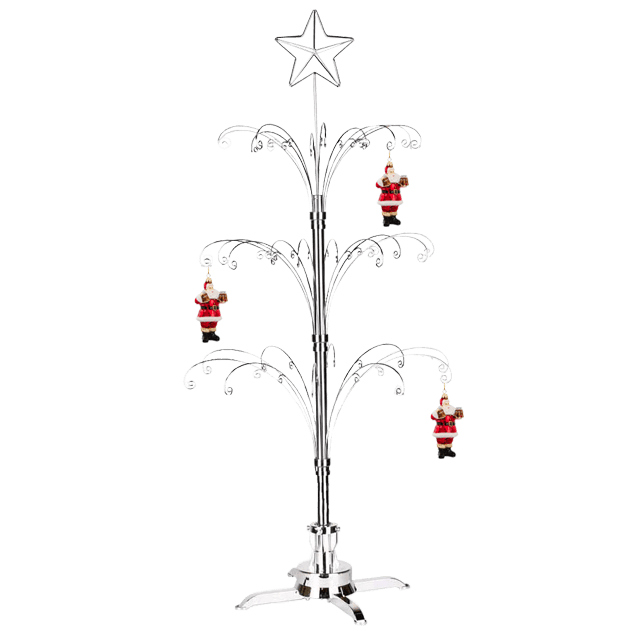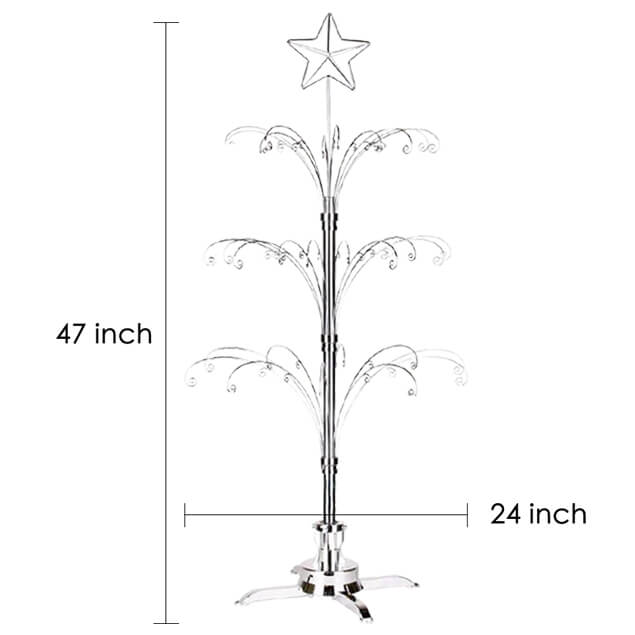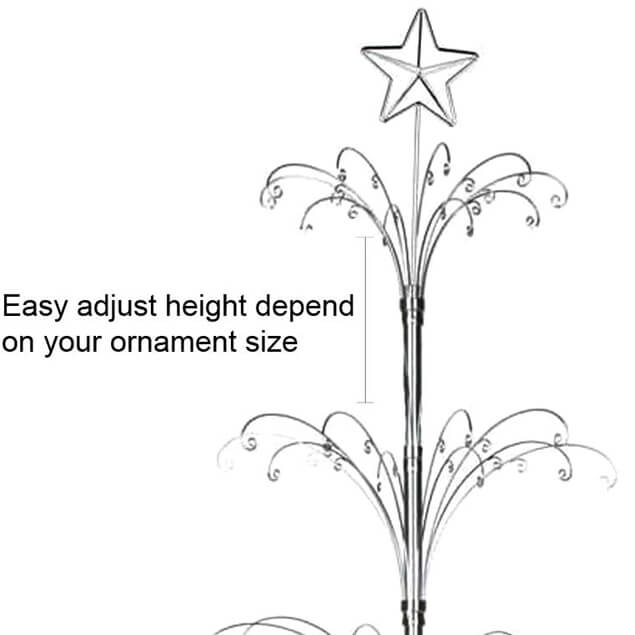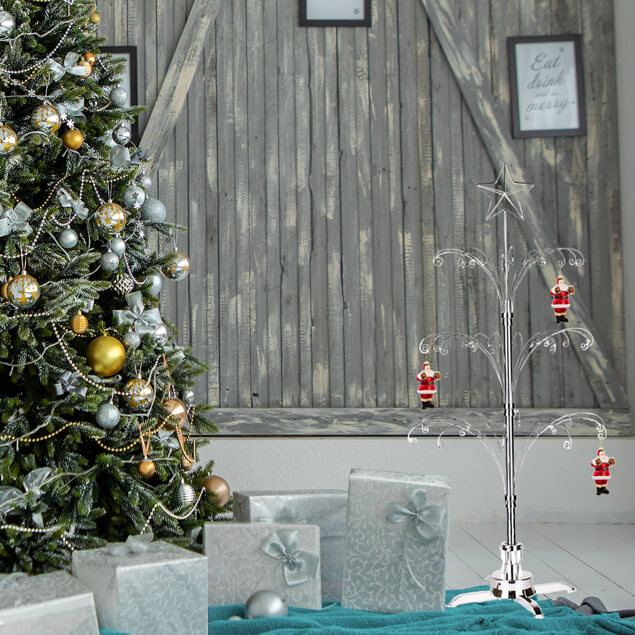 Ornament Display Tree Metal Christmas Rotating Stand 47inch
Free-shipping
Product dimensions: 47" H x 24" W
Easily adjust branch height depending on how low you hang your ornaments. 60 Hanger Hooks
Assembly required
The rotating ornament display tree elegant,study and stable design does not detract from Christmas ornaments
Rotating display stand include power adapter
Estimated Arrival Date:
Oct 30, 2020 - Nov 1, 2020
Description:
A beautiful centerpiece for your living room during the holiday season. A permanent tree to display your Christmas ornaments without the mess of a real Christmas tree. Great for anyone who is allergic to the material used to make the fake tree needles as well. Sturdy design and easy to put together in minutes. Branches can easily be added or removed for easy storage in a closet in between uses.