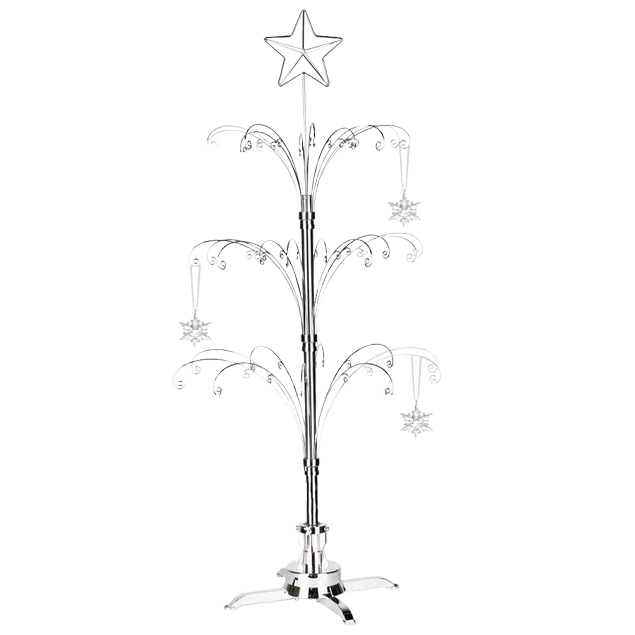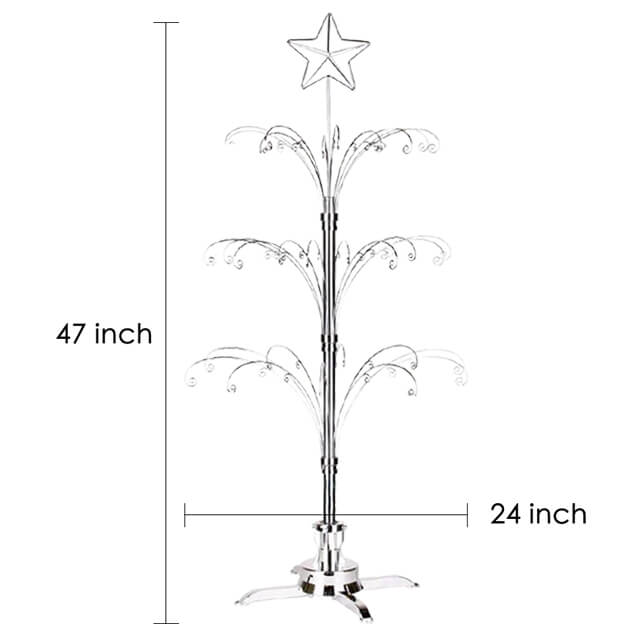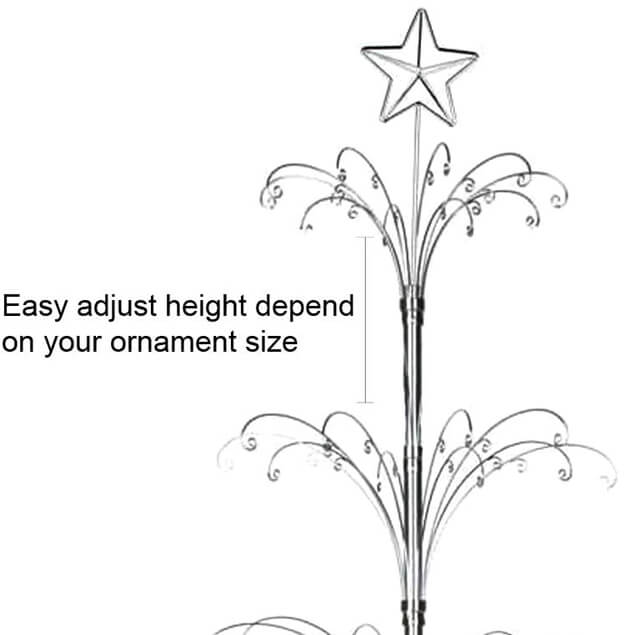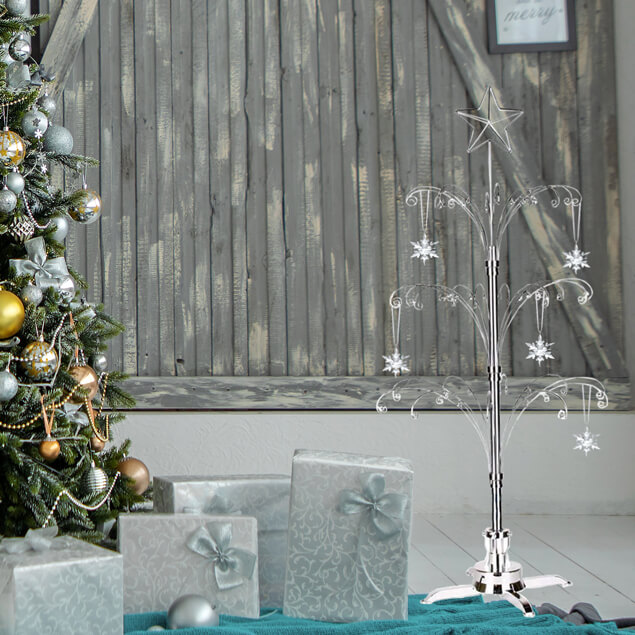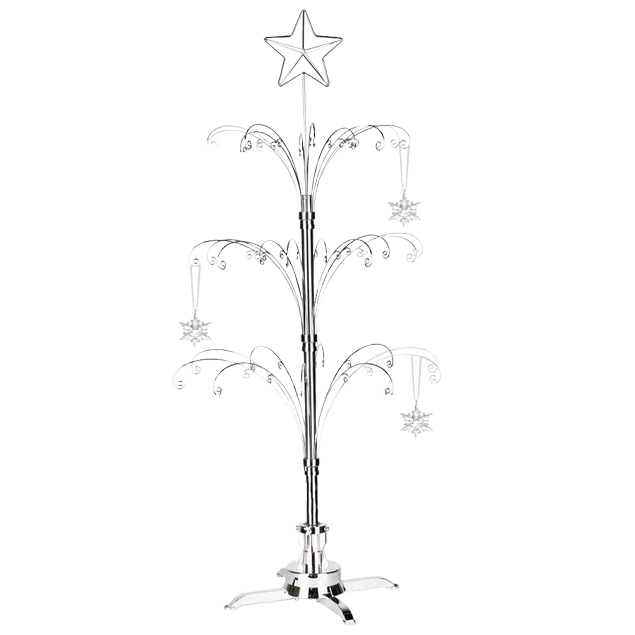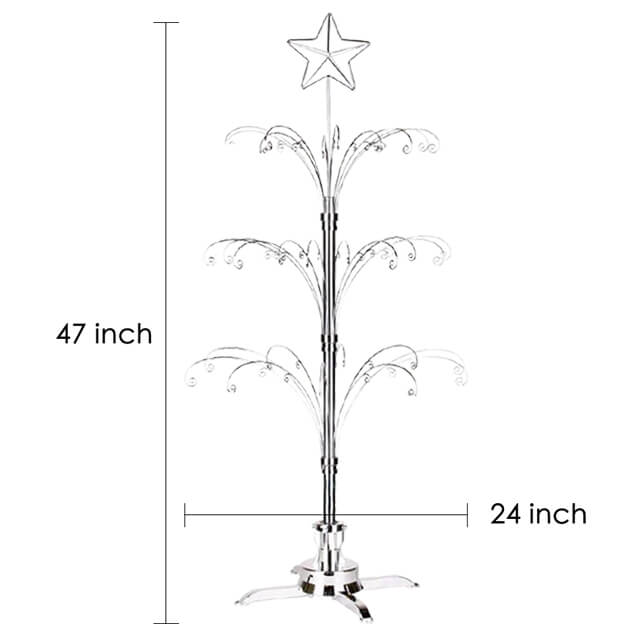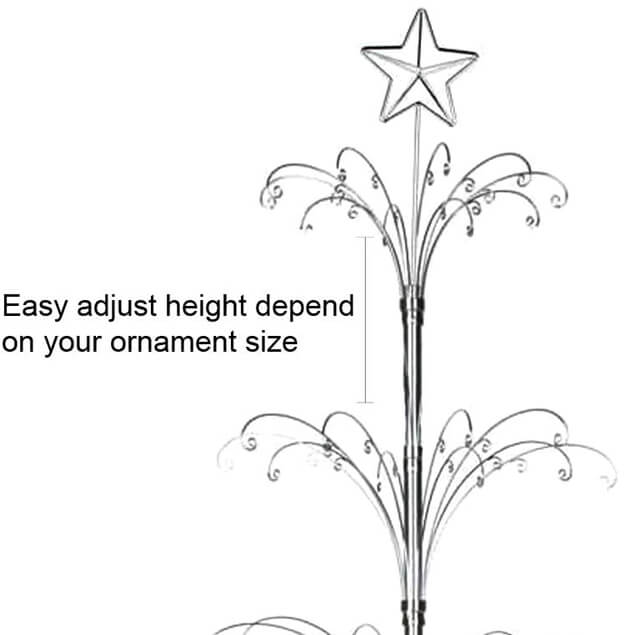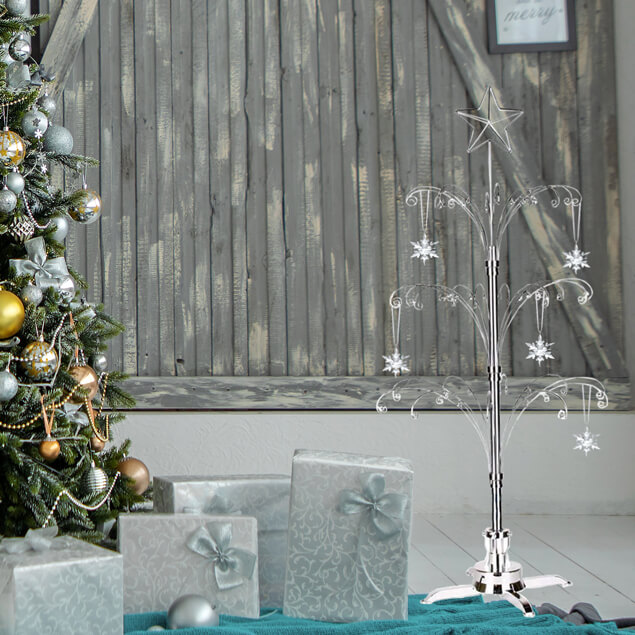 For Swarovski Ornament tree Display Stand Rotating Metal Xmas 2021 Silver 47 inch
Free-shipping
Product dimensions: 47" H x 24" W
Easily adjust branch height depending on how low you hang your ornaments. 60 Hanger Hooks
Assembly required.Rotating display stand include power adapter
The rotating ornament display stand elegant,study and stable design does not detract from Swarovski annual ornaments
According your shipping address, we will ship from USA, CANADA, UK or Australia warehouse.
Estimated Arrival Date:
Oct 28, 2021 - Oct 30, 2021
Description:
Let your sparkling Swarovski annual ornaments gracefully rotate on this permanent christmas tree. Also a great way to maintain and preserve them and prevent your treasured collection from breaking. The tree is easy to put together and the motor is quiet when rotating. Stands almost four feet tall, so it will act as the centerpiece of your living room christmas display.